Hello!
Thank you so much for inquiring about me and my ministry to "Impact The World Through The Heart of Worship".
Please feel free to navigate around my website. I hope the information that you find is both insightful and helpful as you look for the right person for your church. May God bless us both on our search.
AUDIO/VIDEO CLIPS OF LEADING WORSHIP
ORIGINAL SONGS
JUST FOR FUN
Church Commercial with Youth Group
School Requested Alumni Interview
Newspaper Commercial with Youth Group
SUMMARY OF FAITH
I have been a Christian since I was 8 years old. Born into a Christian family and home. My older sister led me to the Lord saying the Sinner's Prayer before school one day. I am thankful that she cared enough to lead me to Jesus at such a young age. It has allowed me to have a long history with Jesus. I also went to a Christian School from Kindergarten on. I had a ministry of performing in churches up and down the West Coast from an early age. My faith got a boost when I learned of the singer/songwriter, Michael W. Smith. I knew from an early age that I wanted to affect people the way he did. Through music.
When I was in college, I had a crisis of belief. It is a wonderful story of God's power and the firm grasp that God had on my life. He revealed Himself to me, and everyone around me, during that time. It was immensely powerful. Even through the doubt, I found that I had to believe because of how real He was to me. It was then that I realized I needed to live out the motto, "Impacting the World Through The Heart Of Worship."
My ministry has been very well-rounded. God has used me because I am a willing servant of His. I love Him and I love what He has done through me and my family. I also am amazed by what He has done for my family.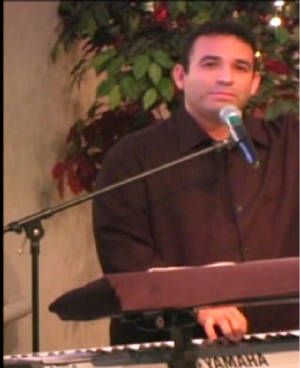 Thankyou for visiting.
925.628.0906